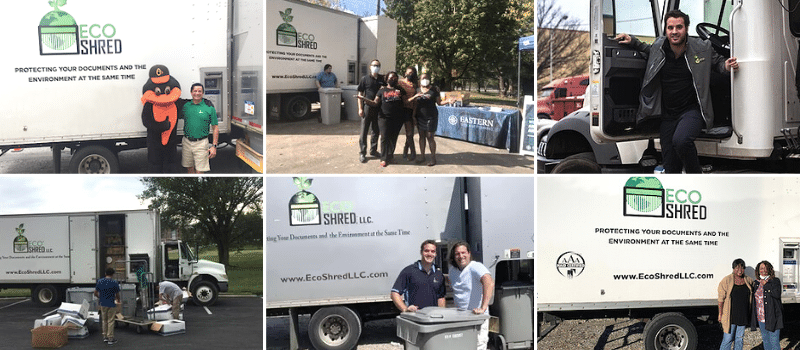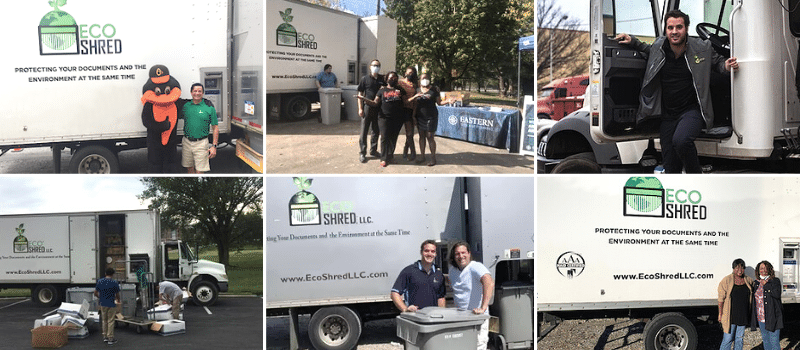 We Are a Family-Owned and Operated Company That Puts Our Clients First
Eco-Shred is a leader in secure document destruction and recycling, providing all of the services you need under one roof. With locations convenient to Washington DC, Northern Virginia, and Maryland, Eco-Shred provides high-quality, cost-effective shredding services to businesses, institutions and residences.
Our uniformed, insured, and professionally-trained staff follow industry best practices for document destruction and environmental safety so you can be sure your sensitive materials are handled properly and in accordance with federal and state law.
We are proud that our customers trust us to handle sensitive documents, provide environmentally friendly recycling programs, and help keep them in compliance with government regulations.
Eco-Shred is big enough to provide document destruction and recycling programs for office buildings and large institutions as well as small enough to offer cost effective residential service. More importantly, though, we care. Our professional staff will guide your through every step of the process and will provide all the tools you need to start your program right away.
We're NAID AAA Certified
We are NAID AAA Certified which confirms we adhere to all compliance laws and regulations. NAID AAA Certification is the most recognized and acknowledged verification of data destruction qualifications in the world. The program establishes standards for the secure destruction process, including operational security, employee hiring and screening, the destruction process itself, and responsible disposal. Our certification is a testament to our operating strengths and validates our commitment to protecting our clients against data security exposures.
Start protecting your business from unauthorized exposure to sensitive documents or protect yourself from identity theft through safe and secure document destruction. Call us or complete the form on this page today for unparalleled performance and unrivaled customer satisfaction.
Request a Quote
"*" indicates required fields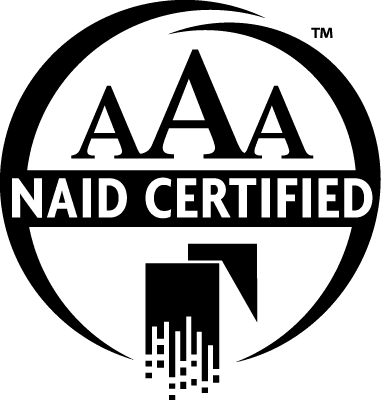 Why Shred with Eco-Shred?
Protect Sensitive Information
Meet Your Corporate Requirements
Adhere to Government Regulations