Recurring Scheduled Shredding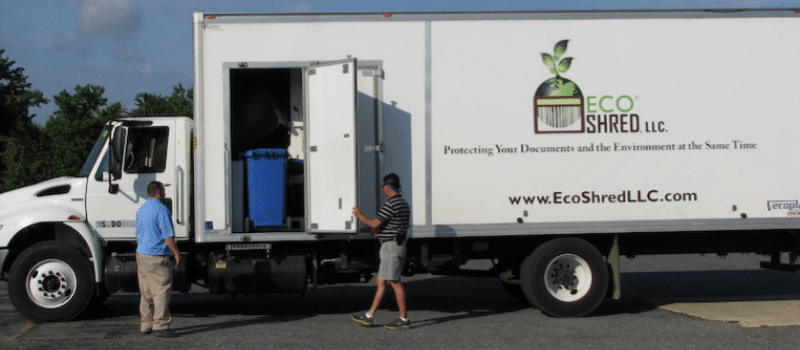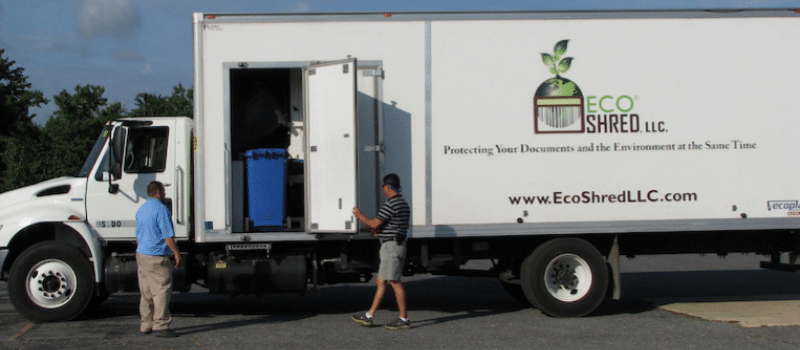 The accumulation of unsecured and undestroyed documents can put your company and your clients at risk. In addition to the legal consequences associated with a breach of confidential information, your business may also be impacted by the effects of:
Regulatory non-compliance
Exorbitant breach notification costs
Loss of clients
Negative publicity
Legal action
Organizations that regularly destroy outdated confidential records have the upper hand when it comes to information security.
Create a safe and cost-effective disposal program for your confidential paper documents.
Clients like you throughout Washington DC, Northern Virginia and Maryland partner with Eco-Shred, your local leader in document destruction. 
Eco-Shred Has the Secure Document Shredding Service That Suits Your Business
Eco-Shred's scheduled shredding service can help your business eliminate the risk of a costly data breach. We'll expertly assess your document disposal needs and implement a scheduled weekly, bi-weekly or monthly shredding solution that ensures secure and convenient destruction of your business records. As a result, you'll never again have to worry about:
Employee time spent on shredding
Sensitive documents lazily tossed in a waste bin
Files not being shredded in a timely manner
Broken chain of custody
To find out more, please contact us by phone or complete the form on this page.
Minimize the Risk with Scheduled, Secure Shredding Service
Eco-Shred follows document destruction and recycling industry best practices.
Our experts work directly with you to craft a program that will meet your organization's needs. We will get your program up and running quickly and efficiently with no start-up or hidden costs.
Our fully-automated, hands-free shredding process guarantees your documents are secure.
We provide the reporting and tools that help ensure you are in compliance with federal and state laws.
We offer on-site or off-site document destruction with secure material collection, shredding, and transfer to our facilities for environmentally-friendly recycling.
We recycle 100% of the paper we shred.
Certificate of Destruction
After every shredding service, we will supply you with a Certificate of Destruction which displays the date, technician, amount of boxes shredded, and the weight of documents shredded for your records. Call us today with any additional questions or complete the form on this page.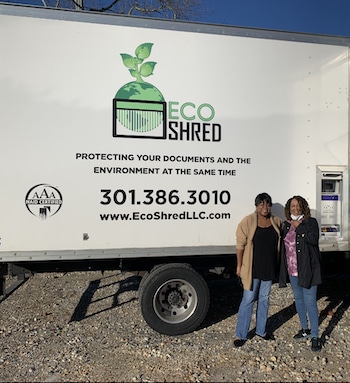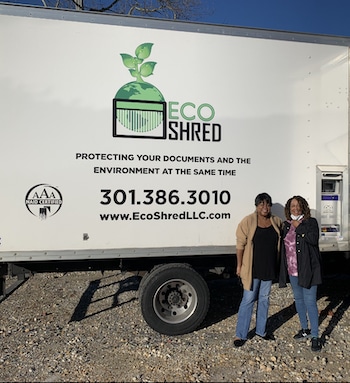 We Supply Containers at No Cost
These shred containers are specially designed for the secure disposal and collection of confidential documents for shredding. Our technicians are trained to provide an unmatched level of security and service. Our secure chain of custody begins before we even start shredding when we supply your office with locked consoles or bins to house your confidential documents, ensuring their security until your scheduled on-site shredding service visit. Call us today or complete the form on this page to speak to a shredding expert.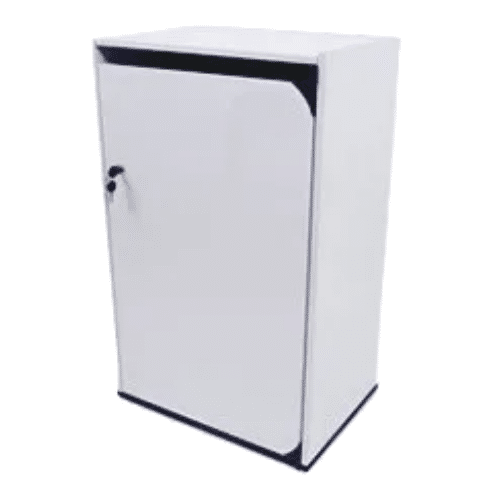 The Executive Console
Capacity: 8-9 gallons
Dimensions: 36" x 21.5" x 16"
The Executive Shred Console is designed to collect sensitive paper waste in the office. Designed like office furniture, documents are dropped through the console's narrow slot into a nylon shredder bag or plastic insert (not included). The lockable door keeps all your papers safe and secure until it's time for shredding.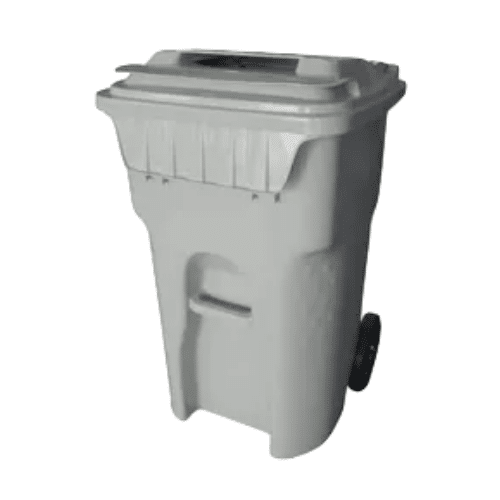 64-Gallon Rolling Container
Capacity: 64 gallons
Dimensions: 22" x 18" x 38"
The 64-Gallon Shred Cart is a portable container for collecting and transporting documents that need to be shredded. With a large capacity of 64 gallons, it is perfect to use as a security cart for larger offices.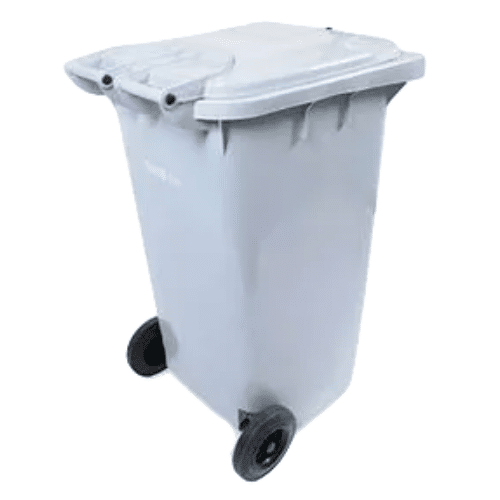 96-Gallon Rolling Container
Capacity: 95 gallons
Dimensions: 34" x 24" x 44.2"
The 95-Gallon Shred Cart is a sturdy, high-capacity shred collection cart. This heavy-duty, lockable security container can be used for collection and storage of confidential documents before shredding.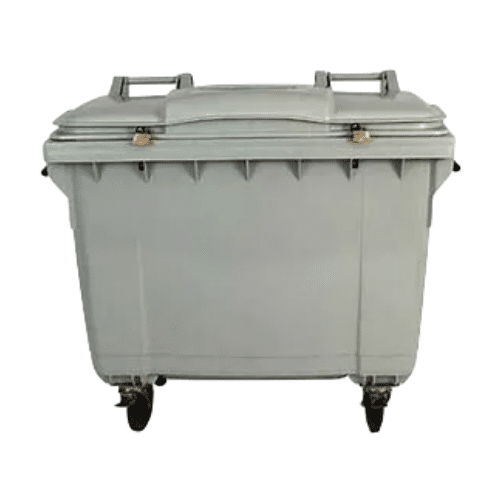 175-Gallon Rolling Container
Capacity: 175 gallons
Dimensions: 48" x 48" x 30.5"
This security cart is a great solution when you want to dispose and shred a large amount of documents, files, or boxes full of old records. The lid is lockable with two padlocks.
More Thorough and Secure than Your Paper Shredding Machine
While your office might be equipped with a paper shredding machine, it may not be the most secure and convenient method for disposing of your confidential business records. In addition to being prone to breakdowns, traditional paper shredders are often under-utilized. That's not surprising given the numerous steps one has to go through just to shred a few files:
Remove documents from binders
Remove staples, paperclips and sticky notes
Shred only a handful of documents at a time
Clear frequent paper jams
Empty shredding receptacle on a regular basis
Regular oiling and upkeep to maintain shredding blades
Because of these hassles, sensitive files often end up in trash cans or recycling bins instead of being shredded, or stacked up in the hallway or copy room awaiting shredding, thus exposing your business to a potentially devastating data breach. You can't allow this to happen to your business.
For more information about our collection containers or recurring scheduled shredding, simply call us or complete the form on this page. A friendly Eco-Shred staff member will be happy to help.
Request a Quote
"*" indicates required fields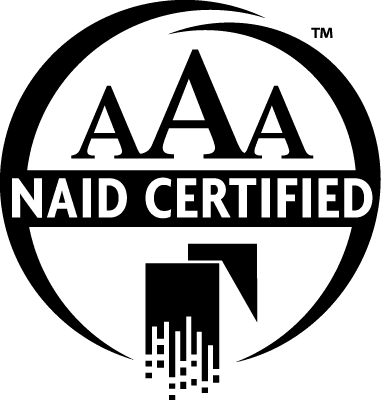 Why Shred with Eco-Shred?
Protect Sensitive Information
Meet Your Corporate Requirements
Adhere to Government Regulations